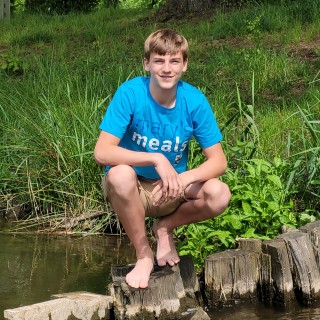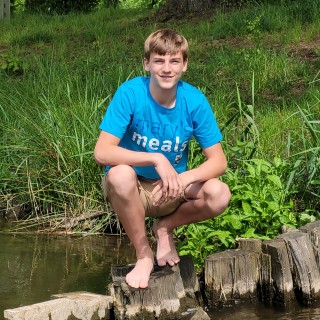 Patricks Barfuß-Challenge
€3,002.39
collected.
Target: €1,830.00
0 days
remaining.
Target: Jun 24, 2022
Hallo zusammen,

mein Name ist Patrick Hüsken und ich bin 13 Jahre alt. Ich habe mich dazu entschlossen, in diesem Jahr im Rahmen von Move for Meals erneut eine Woche barfuß zu laufen, da auf der ganzen Welt nach wie vor Millionen von Kindern an Hunger leiden. Vom 18. Bis 24. Juni werde ich die ganze Woche keine Schuhe tragen und hoffe, dadurch genügend Spenden zu bekommen, um 100 Kindern für ein Jahr eine warme Schulmahlzeit zu ermöglichen. Es würde mich sehr freuen, wenn Sie mich sponsern oder Sie selber die Schuhe ausziehen und mir auf Instagram unter patrick_hsk Bilder oder Videos von Ihren eigenen Barfuß-Erlebnissen schicken - ich bin gespannt!

Vielen Dank auch im Namen der Kids an den Schulen von Mary's Meals!

Euer Patrick
Während der Challenge können Sie meine Aktion auch auf Instagram unter patrick_hsk verfolgen.
---------------------------------------------------------------

Hi all,

my name is Patrick Hüsken and I am 13 years old. I decided to again leave my shoes behind for a week within the Move for Meals campaign, since millions of children are still hungry across the world. From June the 18th till the 24th I'll be walking barefoot and hope to raise enough funds to feed 100 children for one year. I would be very happy in case you sponsor me or take your shoes off yourself and send me photos or videos of your barefoot experiences on instagram (@patrick_hsk) - I will be thrilled either way

Thanks a lot also on behalf of the children attending Mary's Meals schools!

Yours Patrick
During the challenge you can follow my activity on Instagram: patrick_hsk
30 donations so far
€18.30
by Marie M.
"Well done Patrick! Fantastic. Marie, Alexander and Anna "
€170.00
by Offline-Spenden
€270.00
by Offline-Spenden
€1,579.30
by Offline-Spenden
€20.65
by Barbara H.
"Viel Erfolg, lieber Patrick!"
€51.10
by Ursula H.
"Super Aktion! Auf zum Endspurt!"
€4.00
by Ole Felix B.
"Mach weiter so Patrick, super von dir 😀🎉"
€100.00
by Daria Thurn T.
"super Idee Patrick! God bless you!"
€51.10
by Sarah S.
"Tolle Aktion! Viel Erfolg weiterhin!"
€18.81
by Stuart M.
"All the best Patrick! "
€10.35
by Yvonne v.
"Great plan Patrick! Go for it!"
€30.67
by Ingrid S.
"Bis zum Finaltag in Nottuln! Großartig, dass du wieder mitmachst!"
€50.35
by Jürgen W.
"Hey Patrick. Gute Idee. LG Jürgen"
€18.65
by Anonymous
"Danke für Dein Engagement! Familie K. aus Bonn."
€20.00
by Bernd K.
"Respekt, tolle Aktion. Walk on, LG aus Hamburg "
€51.10
by Cordula B.
"Was für ein großartiger Einsatz! "
€51.10
by Ruth N.
"Lieber Patrick, tolle Aktion! Liebe Grüße von Familie Neff aus Burgebrach "
€18.92
by Franziska B.
"Super Aktion ! Respekt!"
€18.92
by Rudolf N.
"ein toller Einsatz. Ich hoffe auf viele Sponsoren. Viel Erfolg wünscht Rudolf"
€18.81
by Ansgar S.
"Toll dass Du Dich auch dieses Jahr wieder auf den Weg machst, Patrick!! "
€18.65
by Vera H.
"Toller Einsatz, Patti! Das erste Kind übernehme ich gerne!"
---
That's what it's all about
Patrick takes part in Move for Meals to change children's lives. Mary's Meals provides school meals to 2 million hungry children. This encourages them to go to school and enables them to focus on learning.
School + Food = Hope – just €18.30 is enough per child per school year.
Thank you for sponsoring and cheering along. Every euro helps.